CF
OUTDOOR STORAGE

WHY CHOOSE US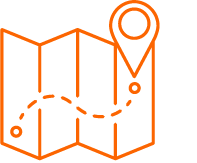 CONVENIENTLY LOCATED OFF HWY. 95
CF Outdoor Storage is located North of Hayden, easily accessible from the intersection of Hwy 95 & Hwy 53. Store your Boat, Car, and RVs in a convenient, centrally located North Idaho storage location. Close to Sandpoint, Hayden, Coeur d'Alene, Post Falls and just 30 minutes away from Spokane. Take Pope Road on the North- East side of Hwy 95.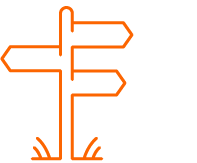 WIDE OPEN PARKING AREA
CF Outdoor Self Storage's compacted gravel parking area is wide open and ready for your Auto, Boat or RV. Spaces are 12' x 20'-35' and 14' x 40'-50'. Parking spaces are reserved for one vehicle or vessel only. The parking area is clean and well maintained for your safety and piece of mind. CF Outdoor Storage is committed to excellence in outdoor storage.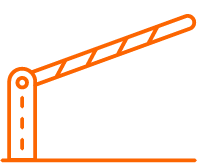 AUTOMATED SECURITY GATE ACCESS
At CF Outdoor Storage, safety and security is our number one priority. Your storage will be protected by several measures of security. A personal key code will be assigned to you to use for entering and exiting through the automated outdoor storage security gate.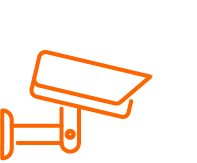 24-HOUR VIDEO SURVEILLANCE
Smile! You and everyone else that enters our facility is being recorded digitally. CF Outdoor Self Storage's professionally installed surveillance system is by "S.W.A.T. Audio and Video". We have several surveillance cameras positioned throughout the property to protect you and your property.
WHAT YOU
SHOULD KNOW
CF OUTDOOR STORAGE
CHECK-IN
When you are ready to park your Auto, Boat or RV at CF Outdoor Storage, please contact Anna to schedule an appointment to check-in. Remember to bring your photo ID and proof of current registration and insurance. You will receive a copy of your lease agreement and facility policies. A personal key code to open the automated gate will be assigned to you.
LEASE AGREEMENT
To store personal property at CF Outdoor Self Storage, you must complete and abide by the outdoor space lease agreement. If you become default on your lease agreement, a lien may be created against your personal property.
VALID TITLE AND REGISTRATION
Proof of ownership and current registration is required to store an auto, boat or RV at CF Outdoor Storage. Please submit these with your lease agreement when you first check-in.
MAKING A PAYMENT
Rent is due in advance on the first day of each month. If you start your lease agreement mid-month then you are responsible for rent for the remaining days of the current month plus the next month.
We accept debit cards,VISA, MasterCard and DISCOVER. We also accept cash and local checks.
You may call Anna to pay with a credit card over the phone, stop by the Post Falls office, 2869 E. Seltice Way or send a check to P.O. Box 2824, Post Falls, ID 83877.
There are penalties for returned checks and late payments.
VACATING STORAGE SPACE
When you are ready to permanently vacate your space you will need to provide to CF Outdoor Storage a written notice at least 14 days before your departure date. You must obtain written acknowledgment that we received your vacating notice.
ON-SITE RULES
No one may live on the facility site, stay overnight or stay any extended period of time.
No garbage to be disposed on property.
No vehicles or vessels shall leak any fluids such at oil, gas or antifreeze on property grounds.
No storage of hazardous or illegal materials.
Please respect other tenant's personal property. Do not touch stored property that is not yours.
Do not let children or pets near other tenant's property.
Park only in your designated parking space.
These rules may be amended from time to time. See your lease agreement for more details.
INSURANCE
Please bring your proof of insurance with you when first check-in your auto, boat or RV at CF Outdoor Storage. You are responsible for insuring your own personal property.
AUTOMATED GATE
A personal gate code will be assigned to you for use of the automated gate. Use the key pad to enter your code and wait for the gate to fully open before entering.
Do not manually try to open the gate.
Use caution around the automated gate.
Do not climb on the gate.
Do not let children or pets near the gate.
When exiting, stop your vehicle at the "Stop Here" sign and wait for the gate to fully open to exit.
Automated gate access is generally available 24-hours a day seven days a week. However, gate access may be restricted in the winter due to heavy snow.